---

Poem written by Jamie Sanderson, 1998
Life
A man must experience life
To live life to the fullest.
A woman must cherish every moment
To reminisce of one's greatest past.
A child must learn the ways
But not before he fails each one.
And a teenager must be young and stupid
Before he can be old and wise.
November 15, 2002

.
"Jamers," a New Affiliated Program of the Trauma Foundation
What would you do if someone you loved was in a car crash on the highway and was left to wait by the side of the road for one and a half hours after an air ambulance was called? This is exactly what happened to Pam Sanderson when her son Jamie was thrown from a car on September 19, 1999. Jamie became a victim of California's inadequate emergency services system.

California is one of a few states in the US without statewide regionalized trauma care, that is, a coordinated statewide system of trauma centers served by air and ground ambulances, linked by a common communication network and equipped with adequate staffing for the comprehensive management of seriously injured patients. In California, emergency services are organized on a county-by-county basis. Thus, numerous "transfer agreements" must be honored between counties. These agreements allow for "cracks" in the system. When a centrally controlled statewide system is absent, needless tragedies occur.

Jamie's Story: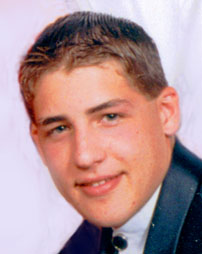 Jamie Sanderson, a high school senior who loved family events and sports, was involved in an automobile crash in rural Plumas County in which he was thrown from the car at 10:35 A.M. Because of the extent of Jamie's injuries, a helicopter was needed to transport him to the hospital quickly. State regulations require that the nearest air ambulance be called. A private air ambulance company in Susanville, which was ready and available could have been on site in 15 minutes, but was never called. Although a 911 call is received by a dispatching agency, the request for an air ambulance goes to the nearest hospital and they call the air ambulance. In Jamie's case, Seneca Hospital in Chester contacted Enloe Hospital in Chico. Enloe was busy but referred the call to Mercy Hospital in Redding. The helicopter from Redding did not arrive for an hour and a half. The existing "system" let Jamie down. Jamie lay severely injured at the crash site, bleeding and receiving inadequate medical care, while a bureaucratic nightmare unfolded. Pam was told by emergency response services personnel that, "her son got caught in an economic and political decision that favored doing what was right for the organization rather than what was right for the patient."
Becoming an Advocate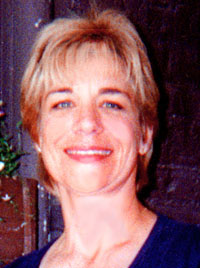 Could this scenario have been different? What needs to be changed? These are the questions Pam Sanderson is asking. At the time of the crash, Pam co-managed a resort at Lake Almanor, owned a therapeutic massage studio, and worked for the State of California Department of Motor Vehicles. After Jamie's death, she left those jobs because she felt compelled to do something to make a difference and prevent others from having to endure similar tragedies. Pam knew something needed to be done to reduce the amount of time it takes to get adequate emergency response in rural areas in California.
Pam met with the head of emergency services at Seneca Hospital, asking why the air ambulance company in Susanville was not called. She wanted to know if anyone in rural California could be certain to receive treatment following a traumatic injury within the "golden hour." (defined by emergency medical personnel as the brief window of time during which intensive care may make it possible to save the life of a injured or traumatized person. For more information on the "golden hour" see this site.) She was told "the golden hour does not count in the mountains."
She spoke to the board of Nor-Cal EMS, the nonprofit agency that oversees emergency services in Plumas and ten other California counties, and asked for an explanation of or an investigation into what happened in her son's case. She offered to assist with a surveillance study of emergency response procedures. Nor-Cal was sympathetic but not interested, and Pam was ultimately told the case was closed.
Pam met several times with The State Emergency Medical Services Authority whose mission is to "ensure quality patient care by administering an effective, statewide system of coordinated emergency medical care, injury prevention and disaster medical response." Although they initially agreed to look into Nor-Cal's investigation, she didn't receive the information she was seeking from them. She also met with hospital administrators, members of the medical profession, air ambulance companies, the sheriff, fire chief, paramedics and the California Highway Patrol. (CHP),
The California Highway Patrol and Pam worked together on the Roll-over Project giving presentations to children on seatbelt use. She was eager to do this because Jamie probably was not wearing his seatbelt when the crash occurred. For about a year Pam made presentations at schools, fairs and parades, telling young people about Jamie's crash and the importance of wearing a seatbelt. When Pam held up Jamie's ashes in a school auditorium to make her point, there was total silence. The CHP was about to embark on making a video of her presentation for wider distribution when the tragedy on 9/11/01 shocked the world and CHP funding priorities changed.
Shining A Light
Pam says she really "wants to shine a spotlight on the problem" of emergency response in rural counties, and so she formed an organization called the Joint Association for Monitoring Emergency Response Services (JAMERS, Jamie's nickname) . She wants to make sure that Jamie did not die in vain, but that his death will make a difference in others' lives. Her organization will evaluate and enhance emergency response. JAMER"S mission statement is:
"To be a community-focused emergency response service monitoring organization. Through our constructive action, we will help ensure the provision of appropriate quality and timely responses from various regional emergency service providers."
By the spring of 2002, Pam had exhausted her financial and personal resources and needed to go back to work. Someone at the State Emergency Medical Services Authority (EMSA) referred her to Jeannette Fennell who had started a non-profit organization focused on motor vehicle safety issues. (See Kids and Cars). Fennell connected Pam with staff at the Trauma Foundation and JAMERS became a non-profit organization and a project affiliated with the Trauma Foundation in August, 2002.
Pam is working now to identify others who have experienced a delay in emergency delivery response time and anyone who can help with fundraising so that she can continue the fight to save lives.